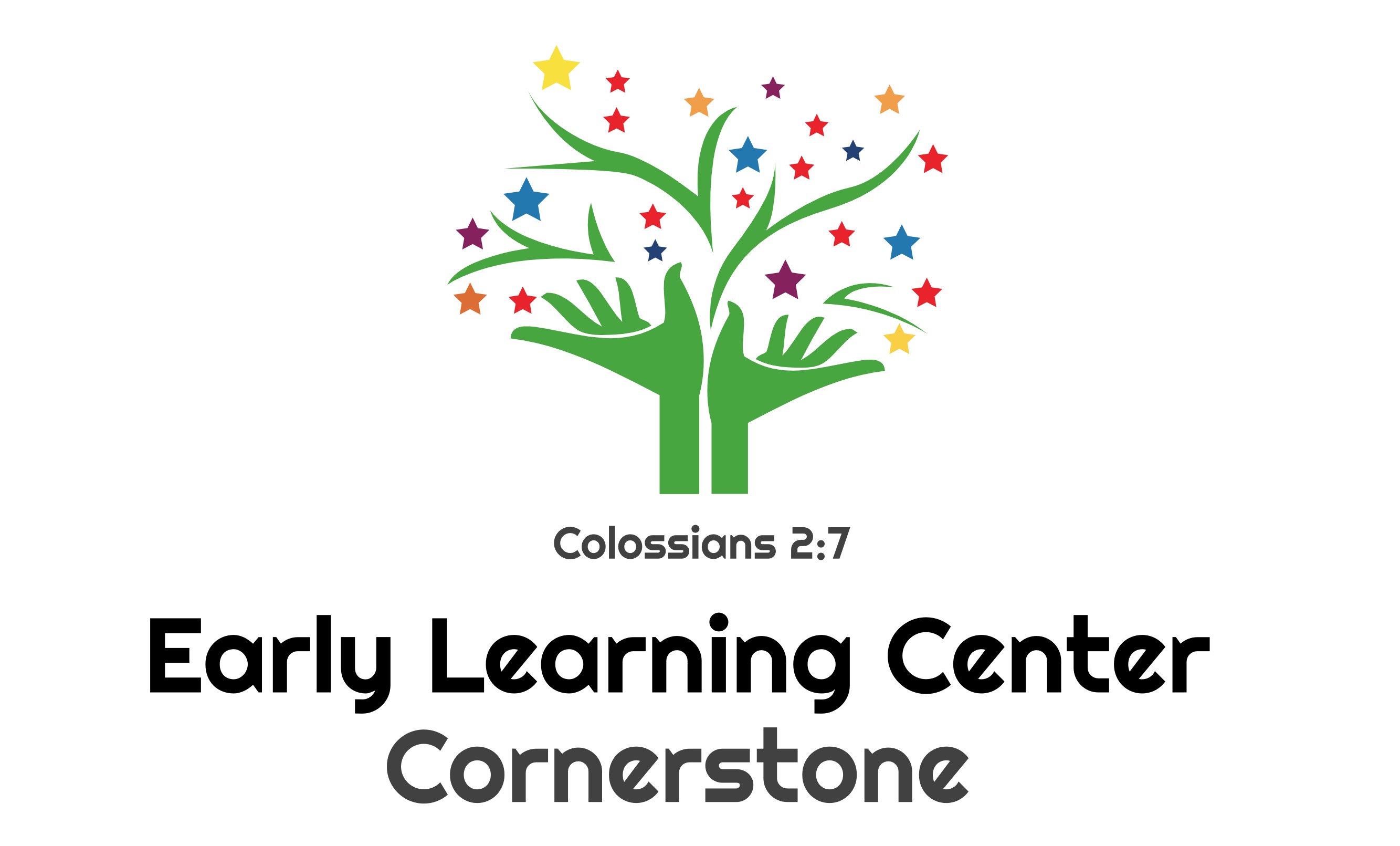 You do not need to be a member of Cornerstone Church to enroll. All are welcome!
***Transportation to and from the center is available for minimal charge.***
Seeds Class– A 2-day class for 3-year old's
-Tuesday and Thursday 8:45-10:15 Drop off time-8:30
-3's are busy and curious! This class is especially designed for 3's to guide these behaviors into
a world of learning and play. Great introduction to a classroom environment and friends!
-Requirements: age 3 by September 1 * Toilet trained
-Cost-$40 per month with a $15 registration fee
Roots Class– A 3-Day class for 3 ½ & 4-year old's
-Monday, Wednesday, Friday 8:45-11:15 Drop off time-8:30  (FULL)
-Monday, Wednesday, Friday 12:30-3:00 Drop off time-12:15
-A class to grow and guide behaviors, engage curiosity and wonder to further explore and learn. This is a good option for a child who may have not had a previous classroom experience.
-Requirements: age 3 ½ or older by September 1 *Toilet Trained
-Cost-$95 per month…$25 registration fee
Sprouts Class– A 5-day class for 4-5-year old's
-Monday, Tuesday, Wednesday, Thursday, Friday 8:45-11:45 Drop off time-8:30
-A class to prepare children for the skills needed to enter Kindergarten.
-Requirements: age 4 or older by September 1
-Cost-$150 per month…$50 registration fee
There is an overlap of ages between the Roots and Sprouts classes. The difference is the number of days and length of time the children attend. The goals for both classes are very similar, but maturity level, previous experiences, and a child's disposition (shy, confidence level, etc.) are factors to help determine which class would be the best fit. I do not believe in pushing a child beyond what they are ready for. An early childhood class is usually a child's first encounter with "school". It should be a positive, enjoyable experience. If you are unsure which class would be the best fit, I would be happy to discuss it with you.
The curriculum units and lessons for each class are taught in a variety of ways and are designed to meet state developmental goals. Children will be encouraged to progress toward the goals, but each child will progress at their own developmental rate. Our curriculum has Bible based principles integrated into the daily lessons.
About myself- I am originally from Sioux Falls and earned degrees in elementary education and business administration from USF. My family and I have lived in Watertown for 13 years. I am a South Dakota licensed teacher. I was the Junior Kindergarten teacher at Watertown Christian School for 7 years before taking a year off and now pursuing this new path!
Contact information: Jane Roemen Phone 605-520-5903 elc.cornerstone@gmail.com
Registration Form